Services
Choose from Aviabulevardi and its partners' high-quality services so that you can focus on your core business.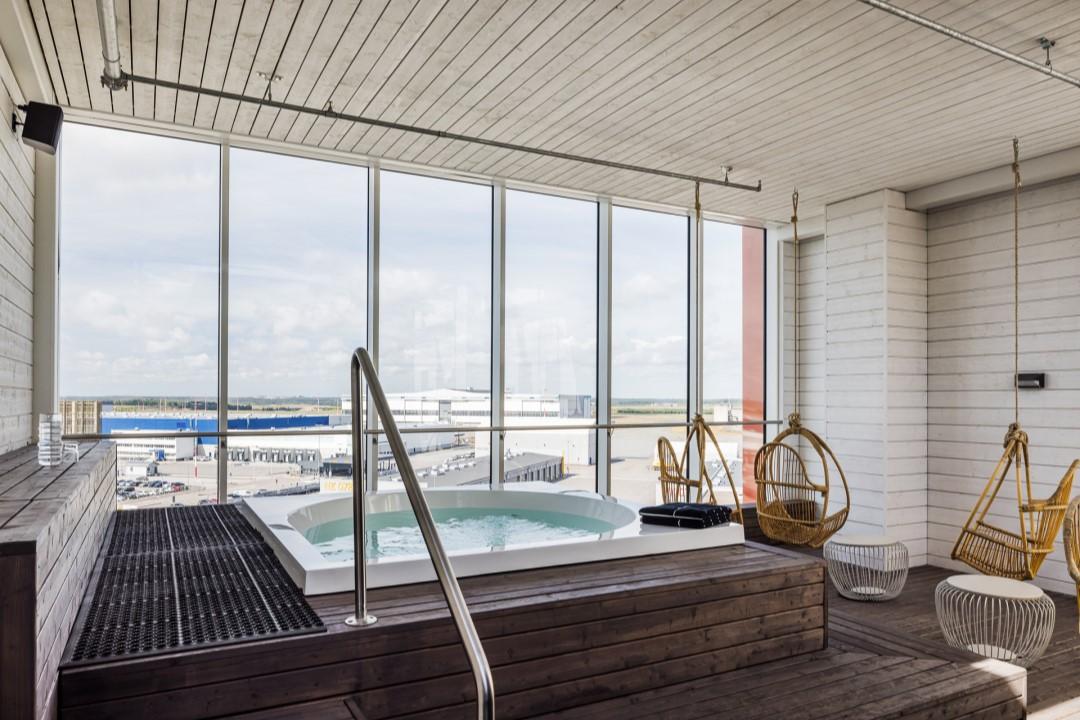 Lobby and conference services
Lobby services are handled by Regus at A1 and by ISS Palvelut Oy at A2.
The ground floor of A1 has a meeting room available for rent, and the 7th floor of A2 has two meeting rooms. In addition, the 7th floor of A2 has a 10-person sauna and hot tub with a view of the runways available for rental. Meeting room and sauna reservations are accepted through A2 lobby services at aviabulevardi2@iss.fi, A1 meeting room is accepted through Regus.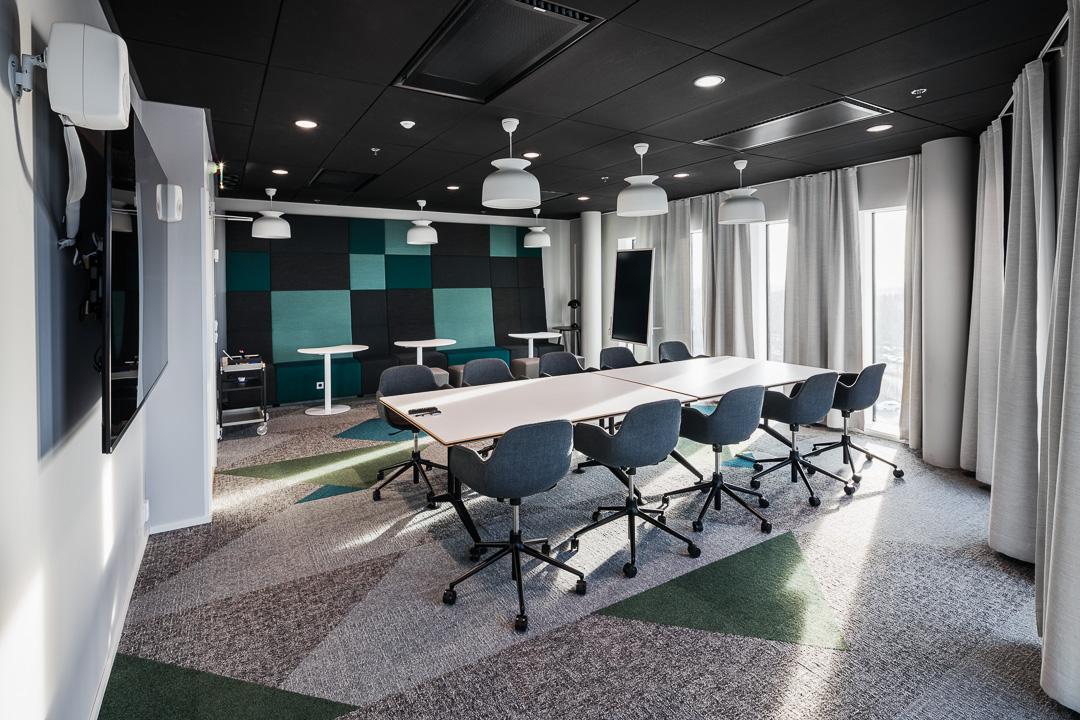 High-quality modern facility services
Facility services will ensure your workplace remains comfortable:
Lobby and mailing services
Cleaning
Environmental services, waste management
Property maintenance and repair
Property energy use control and development
Security
Food and Hospitality services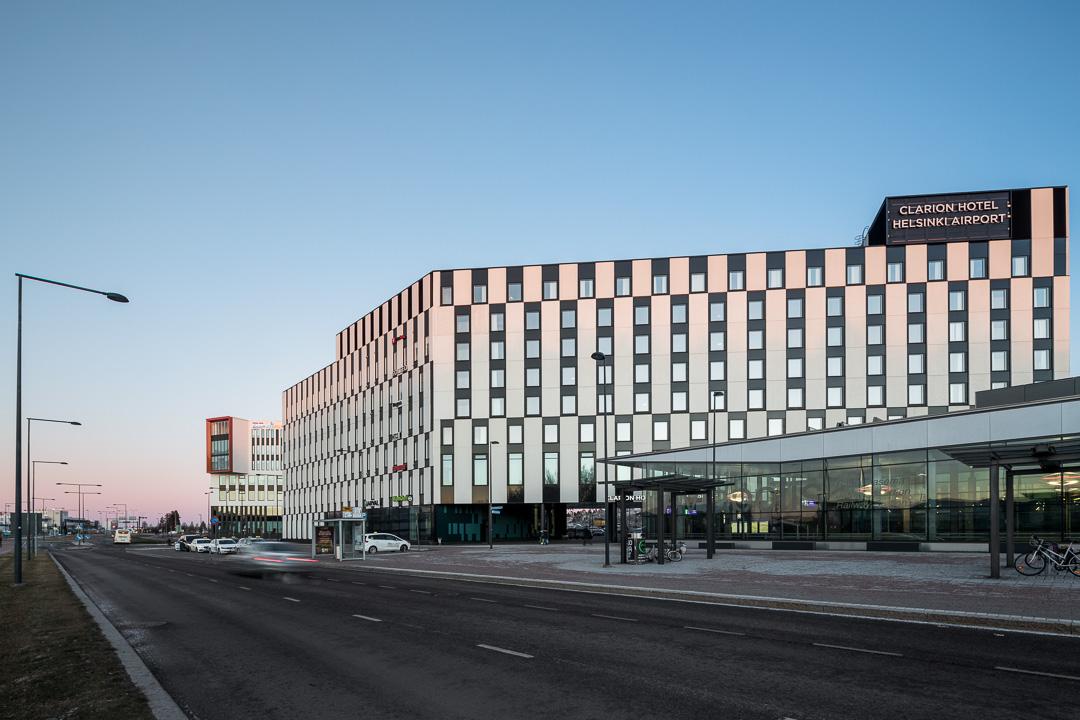 An internationally acclaimed hotel next door
Clarion Hotel Helsinki Airport, located in the same courtyard, will provide a luxurious stay for your foreign visitors. In addition to fantastically spacious hotel rooms, Clarion hosts 12 inspiring conference rooms, Finland's best meeting technology, top chef Marcus Samuelsson's dishes at the Kitchen & Table restaurant and the Living Room Bar, as well as a large gym and sauna section.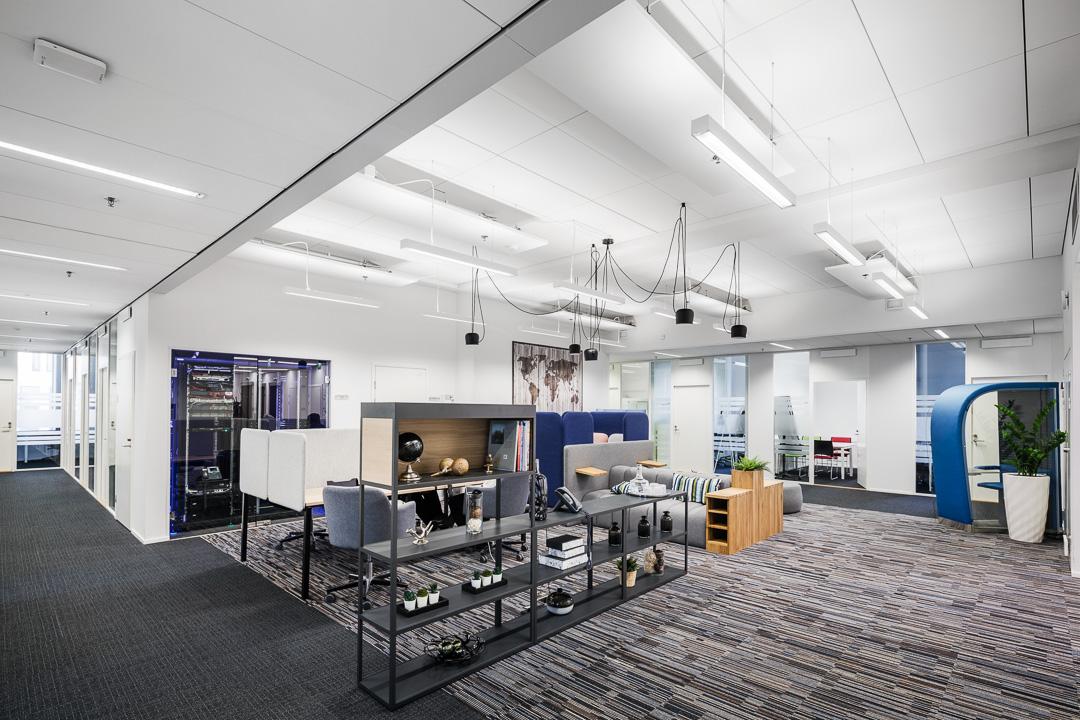 Regus – office hotel
Office Hotel Regus, located on the 4th floor of A1, provides flexible working spaces for an hour, a day, a week, a month or for years to come.